Jack Lukeman (Tickets £15 (exc booking fee) in adv £18 OTD)
June 2 @ 7:00 pm

-

10:00 pm

£15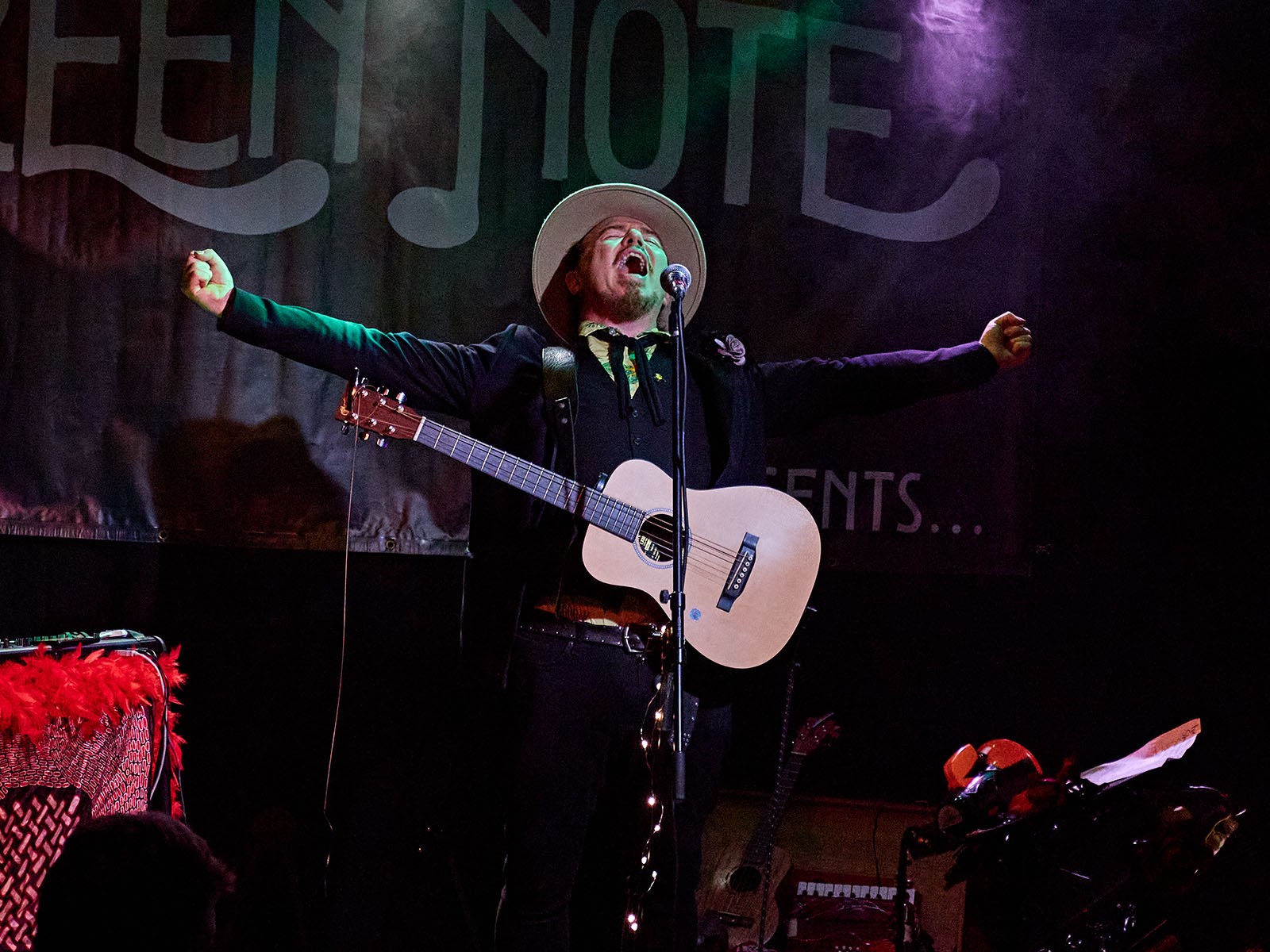 Jack Lukeman is an Irish singer-songwriter, performer, raconteur and a whole lot more besides. A platinum-selling, critically acclaimed artist in his homeland, in recent years Lukeman has devoted more of his time to winning a growing fanbase in the UK and abroad. In this regard, he has toured the UK as Special Guest on tours by artists as varied as Imelda May, Jools Holland, The Proclaimers and Neil Sedaka.  Lukeman is a compelling, dazzling stage performer. Incorporating the theatrical and romantic sensibilities of the likes of Jacques Brel, but with genuine melodic appeal and a knack for creating his own 'magic realist' world that is peopled by all manner of unusual, picturesque characters – Lukeman is a rare, unusual brand of performer.
2022 is Jack's time to really focus on the UK, he is headlining the 6,000 capacity 3Arena Dublin in November this year, so he largely won't be performing in Ireland other than that show.
The best music artists know that the world of the recording studio and onstage are two entirely different mediums – Lukeman's recordings are colourful, absorbing collections, but it's in the live environment, where his stage craft and desire to inspire really take flight. Despite the many achievements he has notched up in his lengthy career, Lukeman still has the hunger and drive to take his music to new audiences. Pre-Pandemic, during 2019 he took to the road in the UK with his own headlining shows, and more special guest appearances with Caro Emerald, The Proclaimers and Jools Holland – offering yet more proof of the outstanding versatility and unique talent of Jack Lukeman. From clubs to concert halls, theatres to festivals, Lukeman has the performing power and compelling presence to win over the most demanding of crowds. One of which will be in Bonn, Germany July 10 when he is opening for Sting.
When supporting Jools Holland, 'We walked in, heard Jack's voice – blown away!'  and 'Awesome! Followed Jack since!'
After his performance on the Imelda May tour, 'She knows how special Jack is'
And as support on The Proclaimers UK tour, 'Jack's voice blew us away'      
 Lockdown Sessions: 'Totally in awe of his voice'
"The most magnificent and enigmatic of performers." Edinburgh Spotlight Magazine – Scotland